Employees are essential in driving our business with sustainability. Therefore, recruiting suitable employees, developing their competence, providing fair and equal care, and enhancing the quality of life of employees and their families to build employee engagement to the organization will strengthen GGC's competitiveness amid the fast-changing economic situations and enable our progress towards sustainable growth.
Goals
Employee engagement level at
58 percent
Investment in employee
Training totaling
6 million THB
5,628
Employee Training hours
Recruiting employees and executive to hold important positions in the Company and respond to corporate growth strategy at
100 percent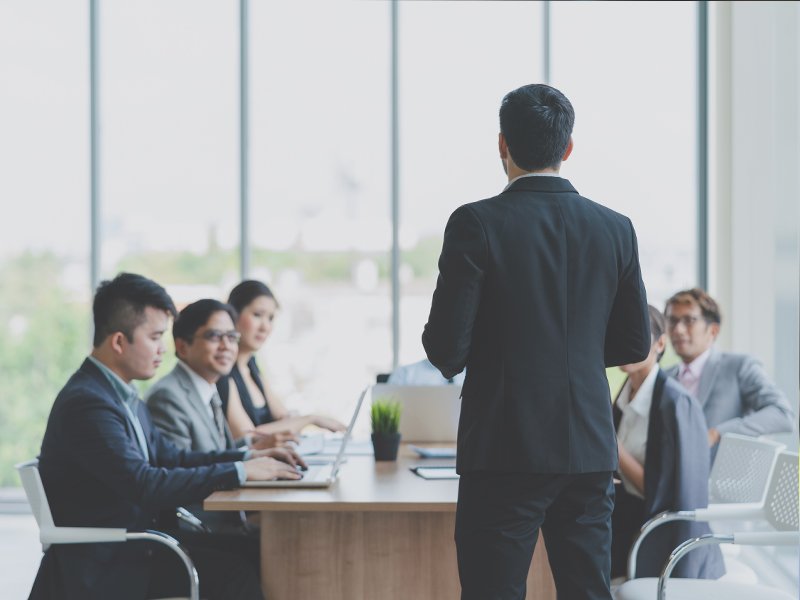 Employee Management
GGC manages our employees with fairness and in compliance with related laws, rules and regulations.
In addition, the Company has formulated a Capability Building Strategy that covers from the determination of workforce rate in accordance with the Business Strategy, recruitment of talented and suitable employees for the job position, employee competence development, and retention of high potential employees to support business operations and prepare for the Company's future business expansions.
Capability Building Strategy
| | |
| --- | --- |
| Recruiting | GGC aims to recruit high potential employees through various channels, such as the Company's website, job websites, social media, employment agencies and the Employee Referral program. |
| Developing Employee Competence | GGC aims to develop employees at all levels by promoting skills and knowledge that correspond to their respective job position through various channels and projects to enhance work efficiency, such as the E-Learning system and the 360° GGC Leadership Assessment project. |
| Retaining and Attracting Employees | GGC aims to build employee engagement as well as retain and attract talented employees to grow with the organization. |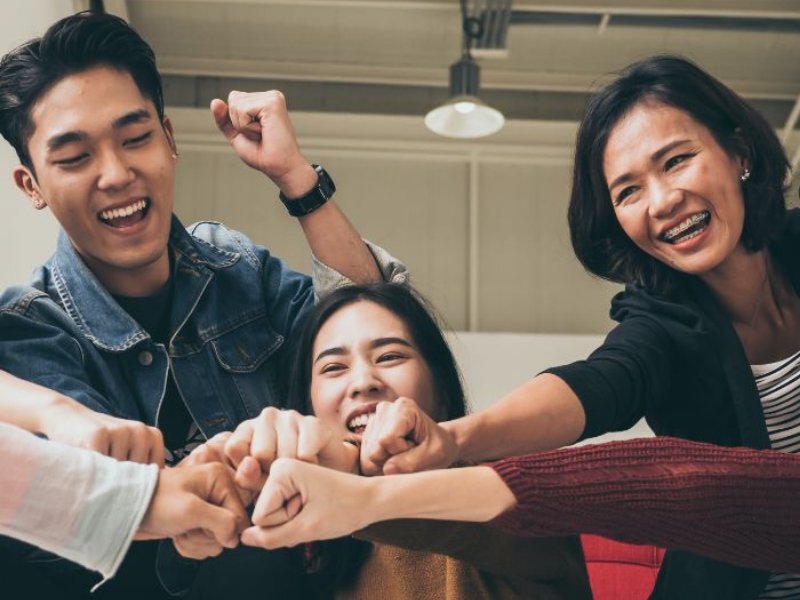 Employee Competence Development
GGC has continuously conducted employee competence development projects with the aim to increase the overall competency of employees.
Furthermore, the Company has also defined the Individual Development Plan (IDP) to determine appropriate goals, operational guidelines and career advancement for each job position. The IDP also outlines the Success Profile, or skills needed for career growth according to each department, to create job security and employee engagement while saving employee recruitment costs.
In 2022, GGC has continued the GGC Leadership Development Program, which was initiated in 2020 as a result of the 360° Leadership Assessment. Based on the Program, GGC has developed the Leadership Development Journey and improved upon projects, such as Influencing through Story Telling Program, Essential Competency Training Program and Upskill and Reskill through E-Learning Platform, to increase skills and work efficiency of employees as well as raise their engagement level to the Company for sustainable growth.
GGC Leadership Development Journey
GGC has conducted this project for the second year to promote leadership skills for seven executives at the Vice President level. Under the project, employees at all levels working with the participating executives were required to complete a 360-degree Competency Assessment. Meanwhile, the participants must also perform a self-assessment to formulate a self-development plan with their supervisors through other projects that GGC offers to develop knowledge and abilities and strengthen leadership. In 2021, the project has opted to develop skills in two aspects, namely Inspiring Excellence and Driving Execution.
Influencing through Story Telling Training Project
GGC has invited experts to impart knowledge and develop soft skills via an online format for 23 representative employees from each unit to enable them to become the drivers of corporate culture, inspire colleagues to be mindful of such corporate culture, and practice their communication skills with external parties.
Essential Competency Training Program
GGC has conducted training on necessary working skills for senior employees and employees of all departments. In 2021, two training programs were organized, namely Root Cause Analysis and Business Understanding
Root Cause Analysis Program trains employees in the operational line to understand the process and methods for investigating potential company accidents, resulting in readiness to take on the leader role in incident investigations.
Business Understanding Project Program builds knowledge and understanding for new employees in the Marketing Department and other supporting departments who have worked with the Company for 1-3 years or any employees who are interested in the program to educate themselves about the Company's business operations and new business expansions.
Upskill and Reskill through E-Learning Platform
GGC has increased learning channels for employees to upskill and reskill through an online platform which provides a variety of courses, such as Master of Team Collaboration, Customer Relationship Management for Sales.
Employee Development Performance
Average Training Hours
| Category | 2021 | Target for 2021 |
| --- | --- | --- |
| Average Investment in Employee Training | 14,926 THB/person/year | 22,388 THB/person/year |
| Average Employee Training Hours | 27.50 hours/person/year | 21 hours/person/year |
Training Category
| Category | Percentage | Average Training Hours (hour/person/year) | Average Training Expenses (THB/person/year) |
| --- | --- | --- | --- |
| Technical | 33.92 | 8.50 | 4,754 |
| Leadership | 12.09 | 3.03 | 12,977 |
| Occupational Health and Safety | 37.47 | 9.39 | 3,000 |
| Support and Business Expansion | 16.52 | 4.14 | 0 |
Care for Employees
GGC cares for the quality of life of all employees as well as their families.
We provide sufficient welfares and benefits in response to employee needs to create happiness for employees both in their professional and personal lives. This also builds employee engagement to the organization which will lead to work efficiency. In 2021, the Company conducted various projects to promote good quality of life for employees:
Employee Assistance Program (EAP)
GGC has joined GC Group in inviting employees to join the seminar on "New Perspective with Happiness" to create happiness at work. Furthermore, GGC has provided a team of external experts for employees to discuss or seek guidance counselling when they encounter work-related or personal problems. This can be carried out via telephone or mobile application and is availbale 24 hours. Employees can also make an appointment in advance for private consultations.
Furthermore, GGC has also appointed the Welfare Committee to receive feedback, recommendations, or complaints from employees.
The Welfare Committee members are selected from employees who have volunteered as representatives. All GGC employees (100 percent) have the right to nominate and become a representative in the selection of the Welfare Committee. In 2021, the Welfare Committee consisted of seven members with a two-year tenure. The Welfare Committee holds meeting with the Company's executives to discuss problems/suggestions, determine corrective actions and monitor progress and performance to ensure that all employees are treated fairly and equally. The meetings are held quarterly according to the Labor Protection Act B.E. 2541 (1998).
GGC also has a mechanism to receive complaints from employees through various communication channels, such as e-mail, whistleblower channels. It also has a system to verify, respond and resolve issues of unfair treatment and determine benefits to thoroughly respond to employee needs. Employee welfares and benefits include, for example:
Female employees are entitled to no more than 98 days of maternity leave. A breastfeeding room has also been prepared at Headquarters (EnCo) to enable them to continue breastfeeding.
Male employees are entitled to up to three days of paternity leave.
GGC has policies that encourage flexible hours and working from home to reduce the risk of infection under the COVID-19 situation.
Employee Development Performance
GGC annually conducts an Employee Engagement Survey to analyze relevant factors and use them to improve and upgrade employee engagement level. In 2021, GGC has revised the survey form for higher efficiency. Even though the COVID-19 pandemic had caused employee engagement level to fall below the target in 2021, GGC has continued to implement employee management projects for further development and improvement.
| 2018 | 2019 | 2020 | 2021 | Target for 2021 |
| --- | --- | --- | --- | --- |
| 46% | 47% | 55% | 49% | 58% |