At present, consumers tend to choose products that are environmentally friendly and safe for the health. This is thus an opportunity for GGC to develop and extend our product business to meet the changing needs of consumers. GGC is determined to continuously deliver consumer-friendly and eco-friendly products. We place importance in product stewardship to increase business opportunities. Furthermore, GGC also aims to reduce the risk of our products and their use generating impact on the environment and consumer health, which may negatively affect our reputation and operations.
Goals
All products
of Methyl Ester Factory are certified
Carbon Footprint Product (CFP) in 2021
Methyl Ester Factory 1's products are certified
Carbon Footprint Reduction (CFR) label
50 percent in 2021
GGC has established the Sustainability Product Strategy to support our product stewardship effort. The Company has analysed both internal and external factors that are important to business operations and in support of the Company's future growth plans. GGC also focuses on investing in business expansion into biochemicals and bioplastics to respond to the needs of stakeholders as well as maximizing resource efficiency and minimizing impacts on the environment and communities.
Life Cycle Assessment
GGC has adopted the Life Cycle Assessment (LCA) and the 3Rs principles in our product design and manufacturing processes, covering raw material acquisition, production, use, and end-of-life management as well as transportation to reduce environmental and community impacts throughout the product's lifecycle and to maximize resource consumption efficiency of products.
GGC has been performing the LCA based on ISO 14040 and ISO 14044 for the fifth consecutive year under the process of requesting for Carbon Footprint of Products (CFP) and Carbon Footprint Reduction (CFR) labels.
Products Certified with Carbon Footprint of Product (CFP) and Carbon Footprint Reduction (CFR)
GGC continuously develops low-carbon products with an aim to reduce greenhouse gas emissions throughout the product's life cycle. Our main products are divided into two main categories, namely low-carbon products and avoided emissions products.
Low Carbon Product
Group of Product
Fatty Alcohol Main-Cut and Fatty Alcohol Pre-Cut
Total Percentage of Product Revenue
25
Reduction of Greenhouse Gas Emissions per Year
Fatty Alcohol Main-Cut =
4,001.60 tonCO2e
Fatty Alcohol Pre-Cut =
33,664.95 tonCO2e
Avoided Emissions Products
Group of Product
Bio-Methyl Ester (BME)
Total Percentage of Product Revenue
37
Reduction of Greenhouse Gas Emissions per Year
306,044 tonCO2
Benefits of Eco-Friendly Products
All GGC products are produced from renewable natural raw materials, such as palm oil and sugar cane, etc. With a natural raw material ratio of 100%, our products are environmentally friendly and safe for consumers. The benefits of the three main types of products are:
Methyl Ester (B100)
An alternative fuel (biodiesel) currently used in diesel engines. It is environmentally friendly and safe for consumers as it reduces greenhouse gas emissions and saves costs compared to fossil fuels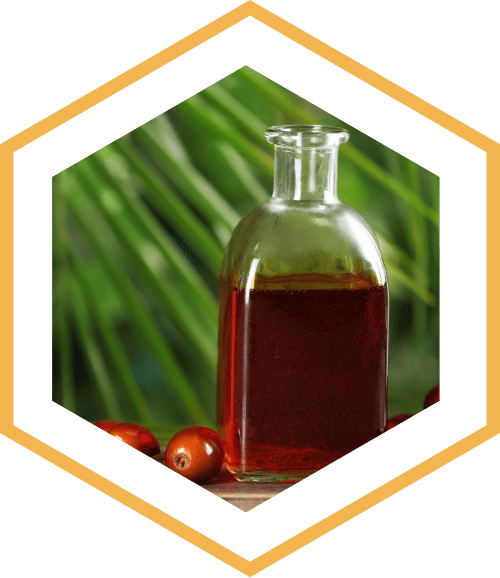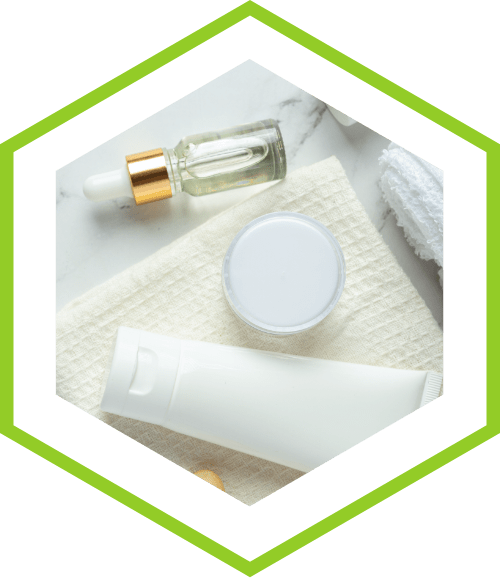 Glycerin
A by-product from Methyl Ester and fatty alcohol production process. It is colorless, odorless, non-toxic with moisture absorption and good solvent properties. This product is used as an ingredient in hygiene products and as an emulsifier in other industries
Fatty Alcohol
Used as a substrate or solvent in personal and household hygiene products, fatty alcohol is made from natural vegetable oils, making it harmless to the body compared to alcohol-containing precursors
Management of Hazardous Substances in Products
Hazardous chemicals in products can affect the health of consumers and the environment. Even though all GGC's products are made from natural raw materials, our production plants still place great importance on abiding by the law when using hazardous chemicals, such as LPG, Methanol, Hydrogen, Toluene, Sulfuric acid, Potassium Hydroxide etc. Hazardous substances are managed both in terms of legal and regulatory requirements according to relevant national and international standards, such as the List of Hazardous Substances according to the Notification of the Department of Industrial Works, the Montreal Protocol on Substances that Deplete the Ozone Layer, REACH (Registration Evaluation Authorization and Restriction of Chemicals) and RoHs (The Restriction of Hazardous Substances) etc.
In addition, GGC has prepared a Safety Data Sheet (SDS) based on the Globally Harmonized System for Classification and Labeling of Chemicals (GHS) with the objective of communicating information on chemical safety to stakeholders from all sectors, such as entrepreneurs, suppliers, customers and communities, etc.
Health Risk Assessment
GGC has planned to conduct risk assessments on hazardous substances in products that affect the health of consumers, according to the Notification of the Ministry of Industry No. 4439 (B.E. 2555) regarding the Determination of Industrial Product Standards Chemical Risk Assessment for the Health of Industrial Workers, issued under the Industrial Product Standards Act, B.E. 2511. The assessment commenced in 2021 and covers 100 percent of the total products. The evaluation found no GGC products in the hazardous substance risk group. In addition, GGC communicates risk assessment plans to concerned employees through various channels, such as e-mails, meetings, trainings and knowledge dissemination activities.
At present, GGC has yet to perform a hazardous substance risk assessment in products that affect the environment. However, the Company plans to conduct studies and develop risk assessment criteria based on the criteria and requirements of the International Council of Chemicals Association (ICCA).