Risk and Crisis Management
GGC foresees the current trends of global changes which create new risks and opportunities that may impact our future business operations, such as the development of technology that affects human life and behavior, climate change, and emergence of new epidemics, etc. Therefore, GGC places importance in a systematic risk management within the organization while continuously taking into account both internal and external business environment that may affect our operations in order to identify potential risks and problems. As a result, GGC is able to cope with challenges in a timely manner and drive the organization to achieve goals with maximum efficiency.
Goals
Efficient and effective risk management in line with
business goals and long-term corporate strategies.
Monitor and manage risks
to reduce impact to an acceptable and appropriate level.
Guidelines for Risk Management and Internal Control
GGC has appropriate risk management and internal control guidelines, in line with international standards, namely the COSO (The Committee of Sponsoring Organization of the Treadway Commission) 2017 and ISO 31000 standards.
GGC assesses risks from the business environment with both internal and external factors that may affect the company's business operations. These risks cover corporate risks, operational risks, and emerging risks that could affect business operations over the next three to five years. GGC also establishes measures to prevent impacts and minimize the risk to an acceptable level.
Emerging Risks
Electric Vehicles (EV)

Today's technological and digital developments are growing rapidly, in parallel with the trend of replacing fossil fuel energy with renewable energy, such as solar energy and wind energy. This is in line with the development direction of Thailand, in which the government promotes the usage of electric vehicles by accelerating the production of electric vehicles in Thailand within the next 5 years and becoming a base for 100% electric vehicle production in 2035. The growing trend of electric vehicles is inversely proportional to the decline in the use of biofuels in the future, prompting GGC, who operates in the biofuels sector, to look for new business opportunities to increase competitiveness and business diversity.

Business Impacts

The government measures to promote the use of electric vehicles and the 2050 net-zero emissions goal of countries worldwide have a significant impact on GGC, which operates a biofuel business. The impacts are as follows:

The demand for biofuels has decreased, which may negatively affect GGC's revenue.
GGC's competitiveness has decreased. Therefore, GGC must try to adapt appropriately to the situation.
Impact on stakeholder confidence as a result of possible changes in the company's turnover.

Risk Mitigation Measures

GGC has implemented the following short-term and long-term risk mitigation measures:

Collaborate with consultants and business partners to study and improve domestic markets in order to support future investments and seek appropriate technology to invest in projects for advanced biofuel products and develop ethanol products with higher value in the chemical and bioplastic industries.
Conduct a study with business partners and technology licensors to expand business into bioplastics using raw materials from biochemical products.
Study about value addition and business expansion from oleochemical products to downstream products through the Home and Personal Care (HPC) portfolio.
GGC gives priority to aligning our internal control system with the international standards of the Committee of Sponsoring Organizations of the Treadway Commission (COSO) in order to achieve internal control objectives in efficient operations, accurate and complete reporting, and compliance. This will contribute to enabling accurate and transparent operations in achieving the company's objectives and responding to stakeholder expectations that demand transparent, ethical and socially responsible business operations. Accordingly, GGC attaches great importance to governance, risk management and compliance (GRC) to encourage stable and sustainable business operations in accordance with the expectations of critical stakeholders.
GGC has assigned a department to oversee and monitor the internal control system to ensure efficient operations, accurate and credible reporting, and compliance with relevant laws and regulations in order to protect the company's assets from being exploited by authority figures and other relevant parties as well as from transactions with individuals who may have conflicts of interest or relevant parties. The Internal Control Department has conducted audits on the company's internal control system in accordance with risk-based audit plan.
Additionally, GGC works to better align risk and internal control management with SEC's Principle of Good Corporate Governance and the Group's best practices as well as enhance internal control efficiency according to international standards to support the company in achieving all three aspects of internal control objectives, namely operation, reporting and compliance. Consequently, the Risk Management Committee has supported and provided recommendations to the Risk and Control Self-Assessment (RCSA) Development Project to enhance internal control efficiency, build operators' understanding in carrying out activities and enabling them to assess the importance of internal control processes as well as assess risks in their operations in order to achieve internal control through the following actions:
Risk and Control Self-Assessment (RCSA) Project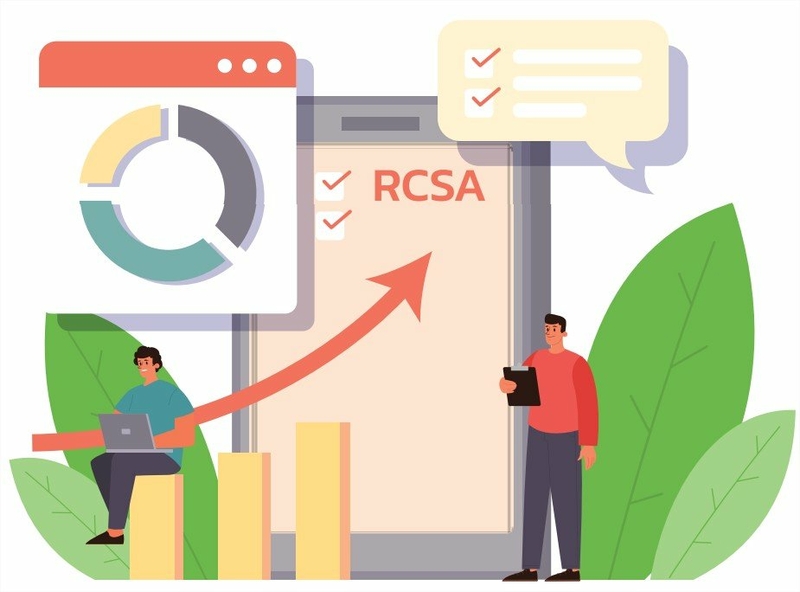 GGC has hired a business consulting firm, KPMG Phoomchai, to develop an internal control system at the operational level in accordance with the good corporate governance guidelines and the company's operations direction. The project encourages regular reviews to be performed by senior management, promotes roles and responsibilities in operations, and creates credibility for the company.