Nowadays, consumer interest has shifted more towards environmental innovations. The rising competition of eco-friendly products in the market presents both challenge and opportunity for GGC in developing and researching eco-friendly and safe innovations. At the same time, GGC has found a means to extend our business to new product markets that answer to the needs of customers and consumers as well as improve our production process to maximize resource efficiency and minimize air pollution.
Goals
Investment in R&D and innovation worth
44.2 million THB
in 2021
Plan short-term open innovation cooperation projects,
with new projects representing
100%
of the total projects.
GGC operates under the innovation and product development strategy with focus on developing research to increase product value through innovation management in three areas, namely open innovation, product innovation and process innovation.
Open Innovation
GGC has built a product research and development network in response to the needs of customers and to address Thailand's current and future businesses, society and environment through investment and research in collaboration with suppliers and external agencies, such as research institutes and educational institutions, etc., in order to maximize the efficiency of natural raw material consumption. In 2021, outstanding open innovations include:
Bio-Succinic Acid Project
GGC has collaborated with partners to invest in the production of Bio-Succinic Acid (BSA) that uses raw sugar from sugarcane. BSA is the main raw material in the production of bioplastic and can be further developed into products in other industries. As a result of the project implementation, BSA has passed laboratory testing for product standard. This serves as an opportunity to add value to agricultural products.
Development of Less Flammable Bio-Transformer Oil From Palm Oil and Integrated Pilot Field Test to Promote Its Commercial And Sustainable Use
In order to alleviate the problem of palm oil oversupply in the market, GGC has collaborated with the public and private sectors to develop a pilot project to produce less flammable bio-transformer oil from palm oil using domestically developed technology and conduct field tests in the transformer. This will increase the value of palm oil in Thailand by 565 percent, reduce fire risks in power transformers and generate income for palm oil farmers.
Product Innovation
GGC recognizes the opportunity to expand R&D scope to increase the value of our products to meet the needs and changing behaviors of customers and consumers. In 2021, highlight products include:
Value Added Development for Fatty Alcohol Residue
GGC has created benefit for Fatty Alcohol Residue by developing new products, such as car wax, wood polishes, surface cleaners, scented candles, which have received positive feedback from customers. GGC has filed for a petty patent which is currently under consideration by the Department of Intellectual Property.
Car Wax
Scented Candle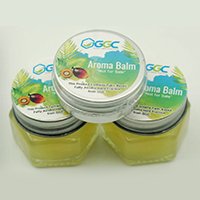 Aroma Balm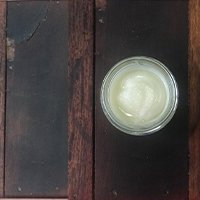 Wood Polishes
Process Innovation
GGC strives to develop process innovation to maximize resource efficiency. In 2021, GGC has conducted production efficiency improvement projects such as:
Reduction of Steam Consumption in Methyl Ester (B100) Purification Process
GGC has appropriately adjusted the operation of the Methyl Ester (B100) Purification Process by reducing steam and electricity consumption. Consequently, GGC can reduce the consumption of high-pressure steam by 0.92 tons per hour and electricity by 28.5 kilowatt-hours as well as achieve a cost saving of up to 1.74 million THB per year.
Innovation Performance
| | 2018 | 2019 | 2020 | 2021 | Target 2021 |
| --- | --- | --- | --- | --- | --- |
| R&D Spending (million THB) | 5.1 | 20.35 | 16.6 | 13.7 | 44.2 |
| R&D Spending as percentage of sales (percent) | 0.031 | 0.155 | 0.091 | 0.066 | 0.222 |
| R&D Employees (persons) | 2 | 2.03 | 2 | 2 | 2 |