Customer Relationship Management
GGC strives to create customer satisfaction through improvement of diverse products as well as good and quality services in response to customer needs that are changing in accordance with current global trends. GGC also works to appropriately retain our key customer base and promote sustainable growth with our partners in order to step up as leader in the oleochemical industry in the future.
Goals
Customer Satisfaction Score is
92 percent
Build Brand Loyalty
for Customer Retention through the development of long-term customer satisfaction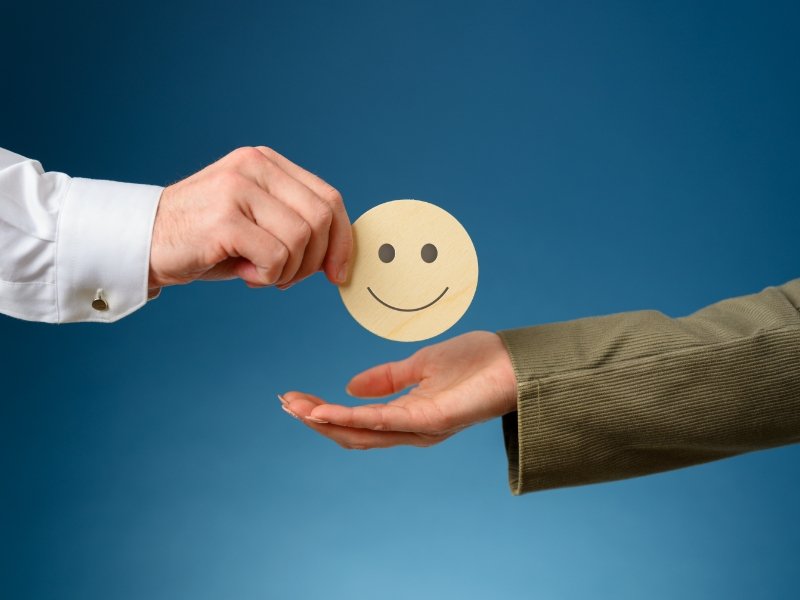 Customer Relationship Management
GGC strengthens and maintains good relationships with customers. GGC builds confidence and creates customer satisfaction by establishing a channel to receive complaints from customers through the customer relationship management system.
GGC collects feedback and complaints from customers in order to establish a plan to meet the needs of customers accurately, appropriately, and effectively. In addition, GGC also analyzes customer needs and determines future business development and marketing strategies.
Customer Satisfaction Survey
GGC has an annual customer satisfaction survey process to measure the success of the company's operations and make changes according to the results, so that operations are more accurate and efficient, contributing to customer satisfaction. GGC surveys our customer satisfaction levels through the Customer eQTM Index method, which is a tool and criteria used to analyze organizational management and is recognized internationally. The aim of this survey is to improve the processes, results, and the overall perspectives of the organization.
Factors Affecting Customer Satisfaction Survey
Product
Quality of products
Consistency of product quality
Whether or not the product can respond to the needs of customers
Delivery
Punctuality
Speed of delivery
Safe delivery
Whether or not the quantity and quality of the products can respond to the needs of the customers
Communication & Marketing Promotion
Organizing activities such as conferences and seminars to educate the public
Organizing Customer appreciation events
Relevant and appropriate promotions and offers
Purchase, Ordering, Payment & Financial Support
Organizing activities such as conferences and seminars to educate the public
Organizing Customer appreciation events
Relevant and appropriate promotions and offers
Sales, Technical Support & Service Agent
Ease of contact and whether or not problems can be solved in an efficient and timely manner
Fast and accurate coordination
The results of customer satisfaction assessment in 2021 can classified into success factors and factors for improvement:
Communication and Positive Customer Relationship Building

Coordinate and communicate closely with customers when problems occur in factories and work alongside customers to formulate work plans to minimize risks for customers.
Build good relationship and always show concern for customers.

Quality and Adequacy of Products

The issue of catalyst in the FA production line occasionally causes product insufficiency; therefore, GGC has hastened to resolve such problem by consulting experts and providing modern technology to improve the quality and stability of GGC's production process.
In order to enhance performance and build good relationship with customers, GGC has developed a project to improve the delivery of goods by collaborating with partners to solve the problem of delayed deliveries due to COVID-19 pandemic through consultations, discussions and improvement of operation methods. GGC has also conceived a plan to ensure on schedule deliveries by increasing the volume of products per transport trip from 25 tons per trip to 28 tons per trip which will allow customers to receive products faster. Meanwhile, GGC can increase sales volume while reducing the number of transport trips, cutting operating costs by more than 900,000 baht and lowering greenhouse gas emissions in the shipping process by 1.76 tons CO2 equivalent.
Customer Satisfaction Level
Customer Satisfaction Score
(percent)
Performance
Target 2021
2018
2019
2020
2021
Customer Satisfaction Score (percent)
94
91
91
92
92
Amount of all satisfied customers (Percentage of total key client)
96
92
92
95
>92
Amount of all surveyed customers (Percent)
100
95
100
100
100