Global Green Chemicals Public Company Limited or GGC, former Thai Oleochemicals Company Limited, is the pioneer oleochemicals producers in Thailand under PTTGC group.
Since established, we have been driven by strong vision to be one of the leading companies in global oleochemicals market, together with promoting Thailand's competitiveness in related downstream industry in renewable energy, health & personal care products and surfactants, and thereby sustaining the agricultural sector and natural oil industry of the country.
JUL started commercial operations
NO.1
Oleochemical Company in Thailand
With state-of-the-art technology, we promise to deliver high quality Methyl Ester, Fatty Alcohols (under trade name "THAIOL") and Glycerine to our customers. We offer tailored- made product and packaging design which complement with specific applications, production costs and particular process to enhance satisfaction of our customers.
To emphasize on the quality management system, our quality controls are not being performed only in the laboratory, but from feedstock selection through the production process to the final products'quality. Our products are produced with commitment to international standards including ISO9000, ISO14001, OHSAS18001, TIS18001, GMP, HACCP, Halal, Kosher and RSPO (Mass balance for Methyl ester, Fatty alcohols and Refined Glycerine).
GENERAL INFORMATION
Global Green Chemicals Public Company Limited
Established date :

28th Jul 2005

Shareholders :

PTTGC 72.29%

Technology :

Agrar-Technik (German)

Capital Registered :

9,724,833,650 THB

Paid-up Capital :

9,724,833,650 THB

Investment Cost :

7,080,000,000 THB (180 MUSD)

Products :

Methyl Ester (B100) : 300 KTA
Refined Glycerine : 31 KTA
Thai Ethoxylate Company Limited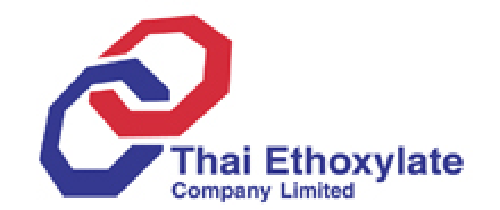 Established date :

10th Mar 2005

Shareholders :

GGC 50% BASF Thailand 50%

Technology :

-

Capital Registered :

420,000,000 THB

Paid-up Capital :

-

Investment Cost :

-

Products :

Fatty Alcohols Ethoxylate : 124 KTA
GGC Biochemicals Company Limited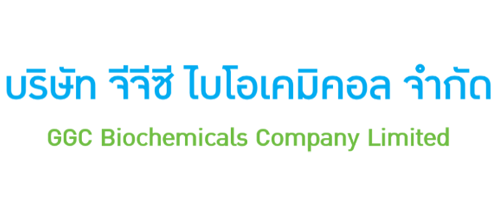 Established date :

GGC 100%